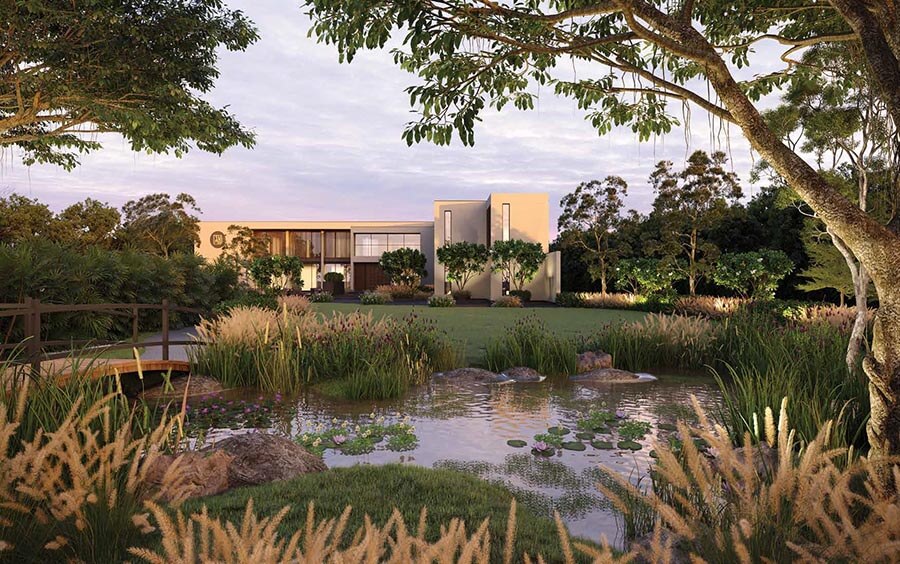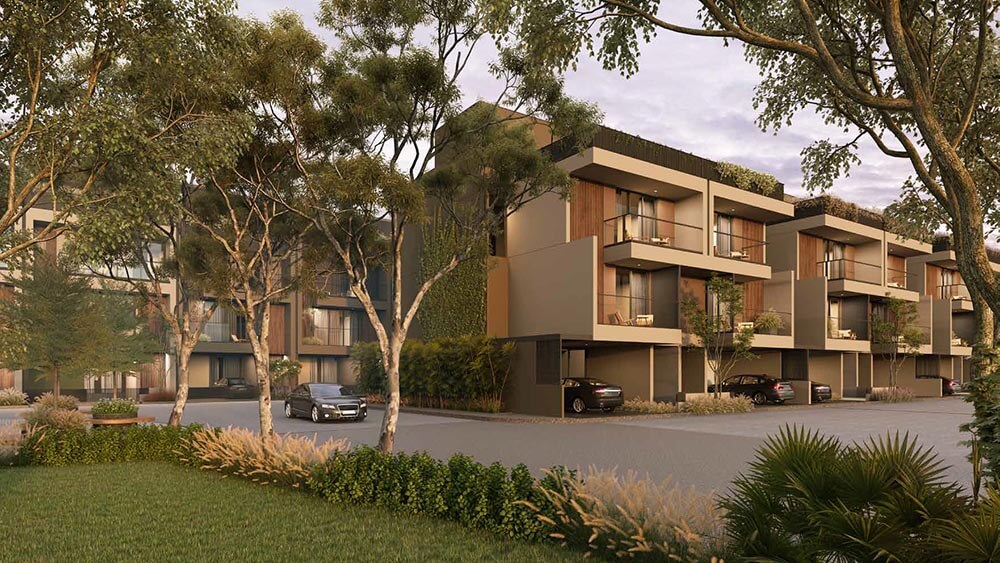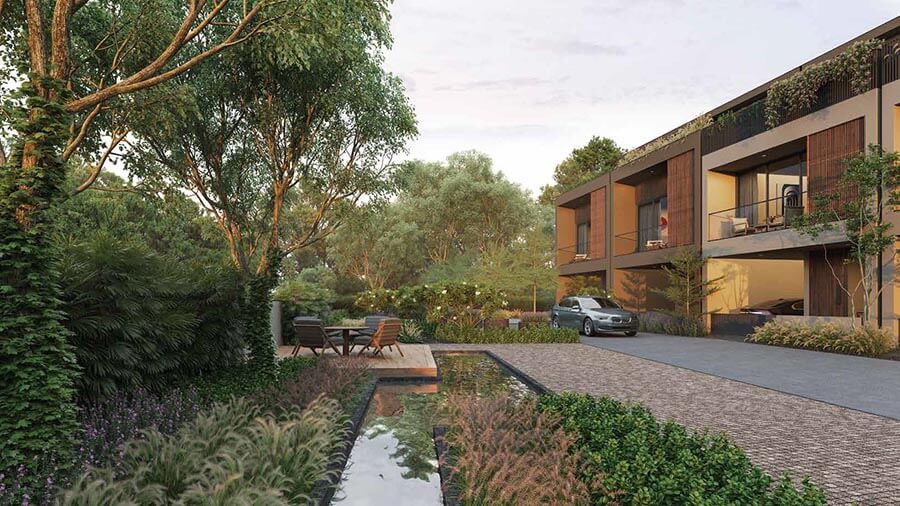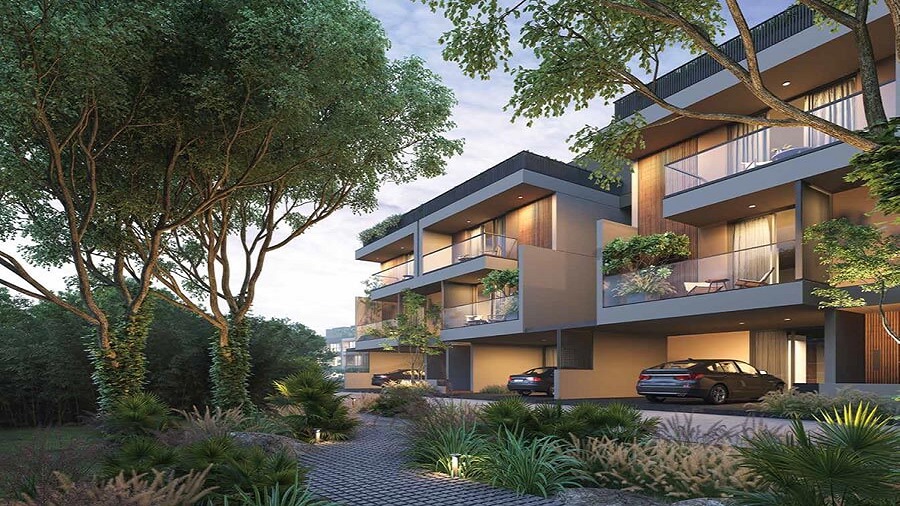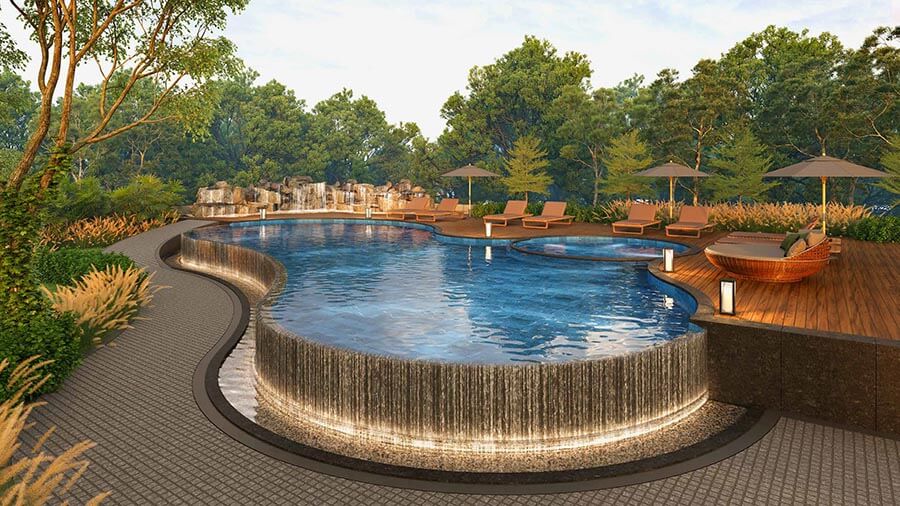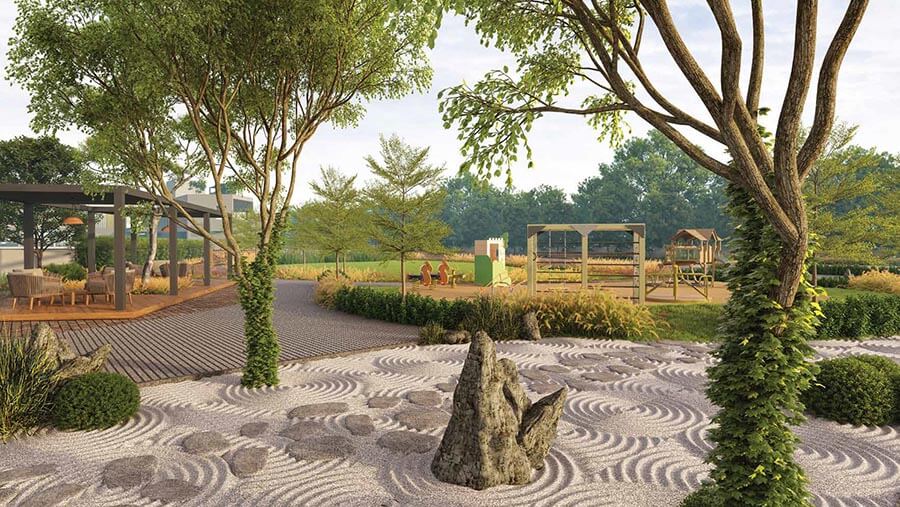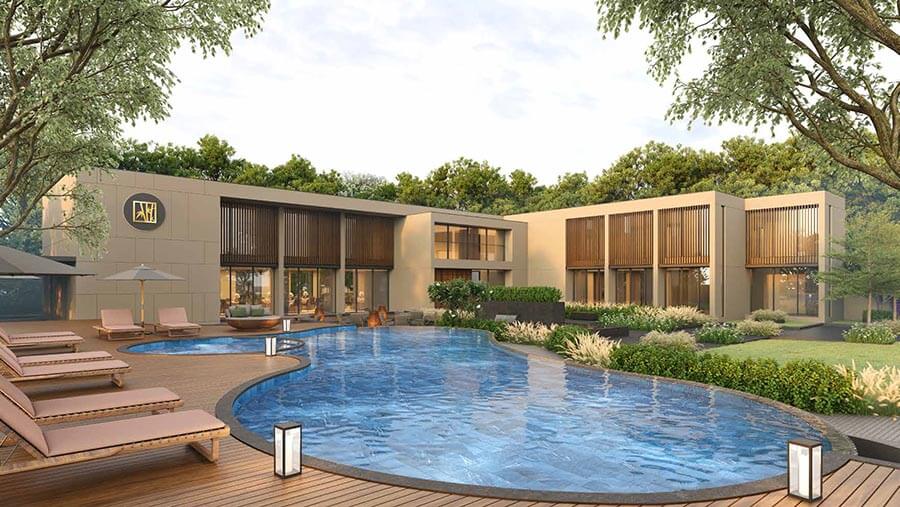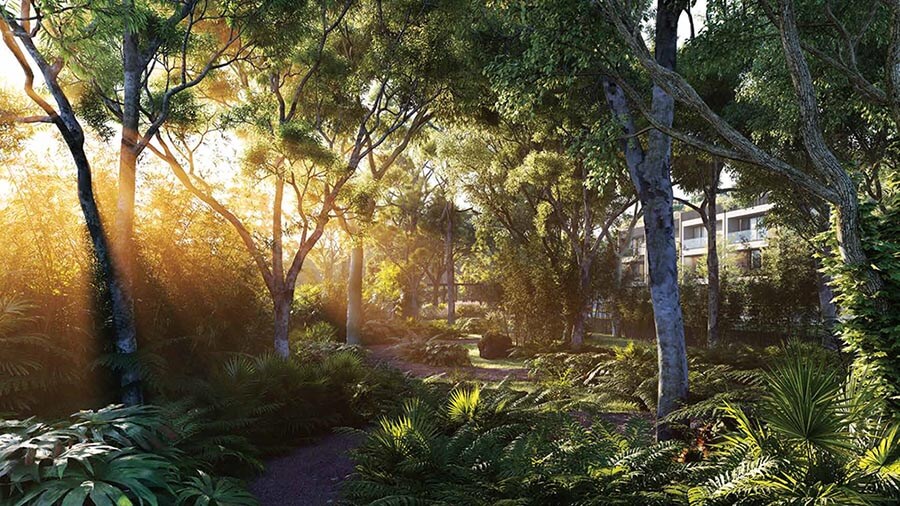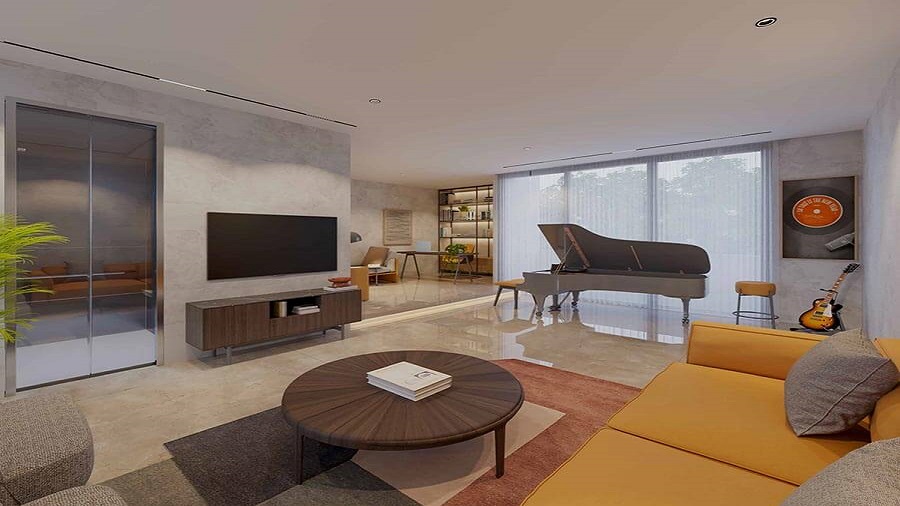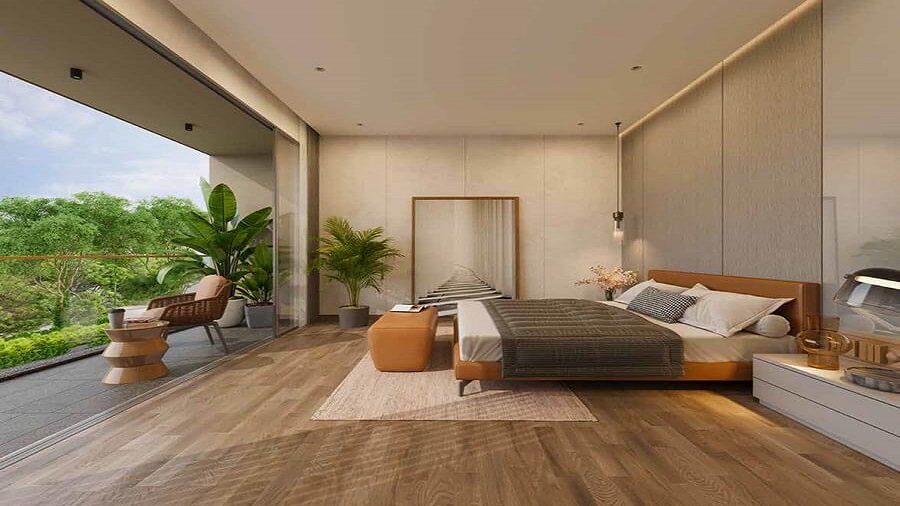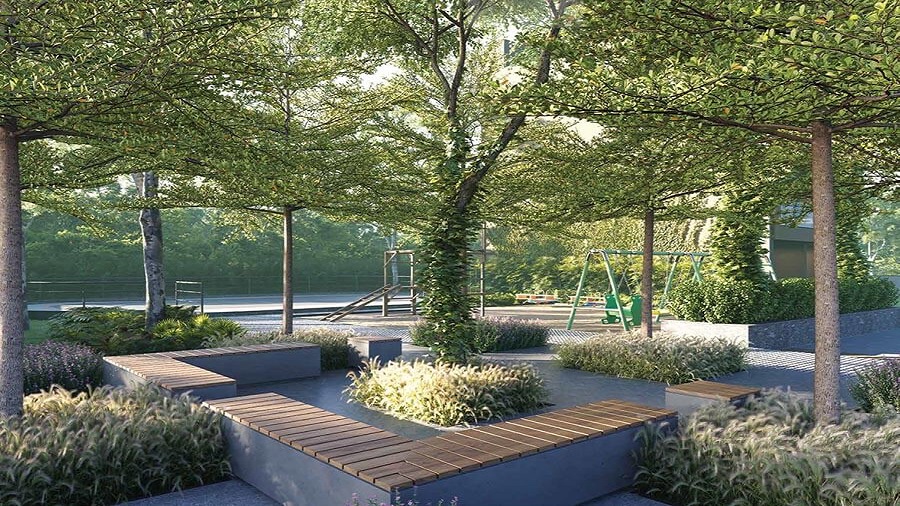 In the vibrant locale of Sarjapur, Bangalore, Arvind Forest Trails emerges as a shining beacon of residential excellence, sprawled gracefully across an expansive 20-acre canvas. This visionary project is all set to redefine opulent living, characterized by meticulous planning and a wide spectrum of housing options. The project takes center stage with its versatile array of housing choices, which includes meticulously designed 3 and 4 BHK luxury villas. Each residence has been painstakingly curated to provide an amalgamation of comfort and sophistication, catering to many preferences and needs. You can see the villas in the Arvind Forest Trails Gallery.
The generously proportioned villas, bathed in abundant natural light, feature thoughtful layouts to optimize spatial utility. It ranges from 2240 to 4800 square feet. These homes offer ample space for living and unwinding, ensuring every resident enjoys a comfortable and spacious lifestyle.
Furthermore, Arvind Forest Trails Gallery introduces an array of premium 3 and 4-BHK villas that exude luxury and grace, elevating the residential experience to uncharted heights. These villas are characterized by contemporary architectural aesthetics, top-tier finishes, and expansive living areas, all of which epitomize the unwavering commitment to luxury that defines the project.
The project's masterful layout epitomizes the harmony of meticulous planning. It embraces lush green spaces, exquisitely landscaped gardens, and tree-lined avenues that create an idyllic retreat from the urban din. The well-thought-out infrastructure ensures residents seamless access to a comprehensive suite of amenities necessary for a life of utmost comfort.
Prioritizing its residents' well-being and recreational aspirations, the property offers world-class amenities that include a sparkling swimming pool, a state-of-the-art fitness center, an inviting clubhouse, sports facilities, and enchanting children's play areas. These amenities provide numerous opportunities for relaxation, rejuvenation, and participation in recreational activities, all within the confines of the community.
Moreover, its prime location in Sarjapur adds an extra layer of allure. Sarjapur stands as a celebrated neighborhood in Bangalore, renowned for its seamless connectivity and the presence of IT hubs, shopping complexes, educational institutions, and healthcare facilities. With effortless access to major thoroughfares and transportation hubs, residents relish a hassle-free connection to every corner of the city.
The Arvind Forest Trails Gallery, a property showcase, is a standout feature for potential buyers. This gallery curates a diverse collection of property photos, offering residents a unique opportunity to infuse sophistication and elegance into their daily lives, helping them visualize their future in this exceptional community.
Arvind Forest Trails emerges as an extraordinary residential haven, harmonizing luxury, comfort, and convenience in the heart of Sarjapur. Its meticulously designed homes, world-class amenities, and strategic location set a new benchmark for elevated living. It promises a sanctuary of serenity and indulgence where residents can truly savor the finest aspects of life and relish the extraordinary within the ordinary. With this villa project, everyday living is elevated to an art form.
Frequently Asked Questions
1.
What can we see in the Arvind Forest Trails gallery?
The project's gallery will show the images of the villas and the amenities.
2.
Can we access photos capturing the project's actual site?
You can access photos of the project and get an idea of how it will look like.
3.
Can I also see the amenities?
The gallery will also show the amenities offered in the project.
4.
Can we see photos showing the completion of the villa construction?
Yes, you can see once the construction work is done.