Arvind Smart Spaces Limited operates in real estate and belongs to the Kasturbhai Lalbhai Group, growing rapidly in its business lineup. They started in 2009 and quickly made a name for themselves in real estate. The goal is to make properties that make life better, and this shows in how they do things, how simple their dealings are, and the careful way they create everything. They're like artists who love making things because they bring happiness. Arvind SmartSpaces Ltd has become an important player in India's real estate, finishing seven projects in just eight years. They're strong in residential, industrial, and retail development.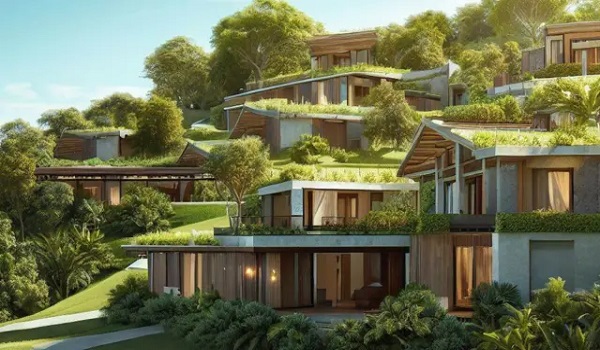 Key factors behind the success of Arvind SmartSpaces:
Quality Services
Customer-Centric Approach
Robust Engineering
Clear Business Operations
Arvind SmartSpaces has a history of creating fantastic homes. They've made a unique mark in real estate because they always prioritize quality, sticking to their motto.
Arvind SmartSpaces Bangalore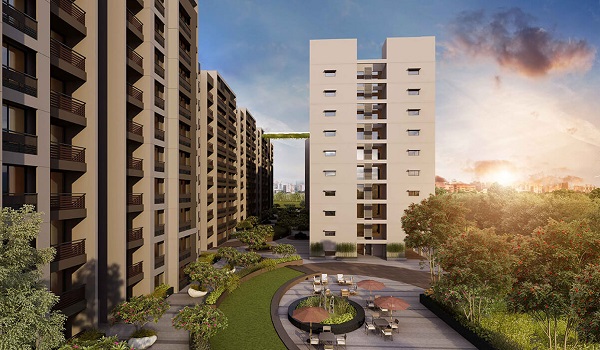 Arvind SmartSpaces has launched projects in prime areas of Bangalore. Since 2009, they've been creating projects that match customer expectations while staying affordable. The company has made a mark in real estate by delivering quality services. This commitment is evident in every aspect of their projects, from careful planning and beautiful designs to using high-quality materials and construction practices.
Major projects of Arvind SmartSpaces in Bangalore
Arvind Greatlands
Arvind Bel Air
Arvind Oasis
Arvind The Edge
Investing in Arvind SmartSpaces projects is a great choice for real estate. They offer a good monthly rental income, ranging from 15,000 to 25,000. These projects are often located in well- connected areas, providing an extra advantage for residents.
Arvind SmartSpaces Projects in Bangalore
Arvind Greatlands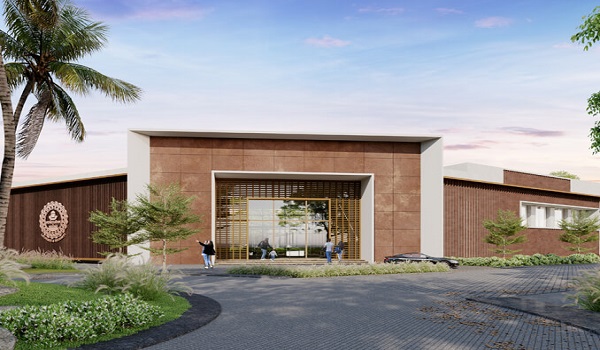 Arvind Greatlands, an ongoing project sprawled across 24 acres in Devanahalli, Bengaluru, offers an opportunity to build your dream villa in a landscape adorned with various amenities. With a starting price of ₹88L+, it presents premium plots for those seeking a personalized living space. Residents gain exclusive membership to Monogram* by Arvind Lounges and Resorts, featuring Monogram @ Greatlands, an integrated resort within the estate. This resort, designed for daytime and evening activities, promises to be a hub of social life.
Arvind Greatlands boasts a variety of amenities, including a spa, library, yoga pavilion, executive business center, conference room, gymnasium, rooftop infinity pool, indoor games room, table tennis, and a jogging track.
Arvind Greatlands provides greater connectivity to Kempegowda International Airport due to its perfect location in Devanahalli, Bangalore. The area has all the basic amenities. Living here ensures all conveniences are at your doorstep without sacrificing easy connectivity to the rest of Bengaluru.
Kempegowda International Airport: 18 km
Yelahanka Railway Station: 20 km
Arvind Bel Air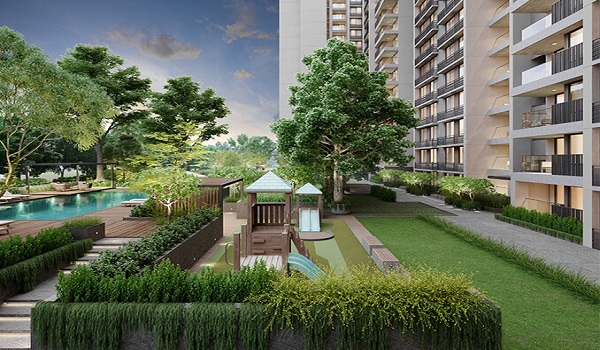 Arvind Bel Air, an ongoing project in Yelahanka, Bangalore, sprawls across 3.25 acres, offering apartments starting at ₹89L+. The thoughtfully designed 2 & 3 BHK apartments provide unique views and a mix of amenities tailored for millennial families.
Bel Air boasts a range of world-class amenities, including a jogging track, kids play area, swimming pool & deck, small futsal court, basketball pole, multi-purpose court, fountain plaza, gazebo seating, party lawns, amphitheater, senior citizen seating, landscape sit-outs, skating rink, and net cricket.
Arvind SmartSpaces has strategically placed their most awaited project, Arvind Bel Air, in Yelahanka, Bangalore, to make the residents access their basic amenities and reach their destination easily. Conveniently located near the Forest Research Center, the development is amidst the rapidly growing locality of Yelahanka, near schools, temples, shopping centers, and places of work. Positioned in the IT investment region, government offices and institutes surround it. Distance of Arvind Bel Air from these places:
Bengaluru Airport: 26 km
Yelahanka Railway Junction: 6 km
Arvind Oasis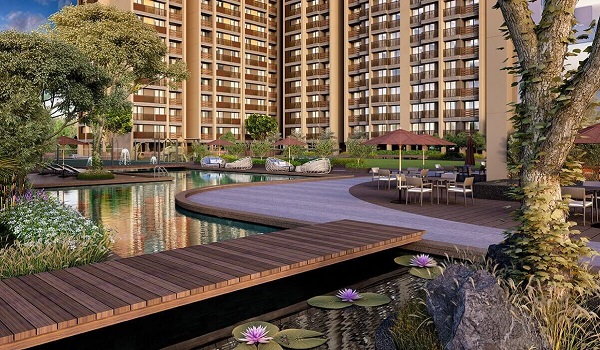 Arvind Oasis, completed and situated on Tumkur Road, Bangalore, spans 5 acres with apartments starting at ₹86.5L+. The project offers beautiful amenities, including fish ponds, lily ponds, water fountains, and a charming terrace cafe. Sports enthusiasts can indulge in facilities like a cricket pitch, basketball court, table tennis, and badminton courts.
Located near Nagasandra Metro Station, residents bid farewell to traffic and stress, welcoming a life of convenience. The Aqua Center, Terrace Cafe, Central Landscape Area, Senior Citizen's Nook, and Kids Play Area contribute to the luxurious living experience. Arvind Oasis presents an opportunity to embrace a luxurious and comfortable life designed for the discerning individual.
Arvind SmartSpaces has strategically chosen Tumkur Road in Bangalore for Arvind Oasis as it is well connected through the metro. The place offers access to famous schools, renowned hospitals, and other well-known institutions. Let's look into its connectivity with some important places:
Kempegowda International Airport: 37 km
Nagasandra Metro Station: 350 m
Kempegowda Majestic: 13 km
Whitefield: 35 km
Arvind The Edge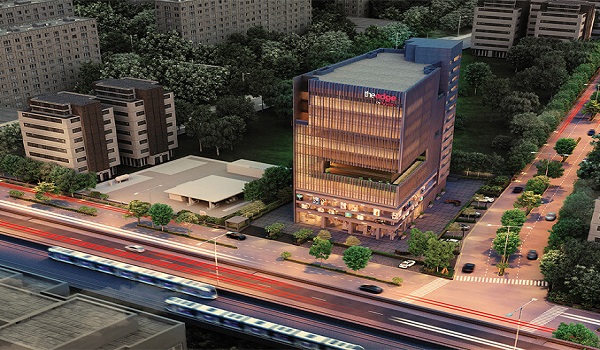 Arvind The Edge, an ongoing project in Tumkur Road, Bangalore, offers a unique opportunity for businesses with office and retail spaces starting at ₹99L+. This development, spread over 1 acre, provides a competitive edge in a bustling commercial environment. It features a spacious double-height entrance lobby, an attention-grabbing facade, and thoughtful spaces with ample natural light.
The Retail Edge spans ground plus two floors with flexible spaces strategically located for maximum visibility. The Office Edge occupies the 3rd to 13th floors, offering flexible spaces from 1000 to 13000 sqft, tailored for a sophisticated business lifestyle. The amenities include automatic elevators, parking facilities, CCTV cameras, air conditioning, power supply, gymnasium, theater/auditorium, modern cafeteria, and a common conference room, ensuring a comprehensive and comfortable workspace.
Arvind The Edge stands out with its prime location at a strategic crossroads offering 6-lane super connectivity. Adjacent to the metro, it ensures quick commuting. Tumkur Road is a vital artery connecting the city to Tumkur. Lined with commercial hubs, educational institutions, and residential complexes, it plays a crucial role in Bangalore's development. People always try to focus on areas with excellent connectivity and access, so Arvind The Edge is a perfect choice in both cases, builder and location. Distance of the project from these places:
Kempegowda International Airport: 37.1 km
Kempegowda Majestic: 13.7 km
Whitefield: 37.3 km